Pisell Ticketing System is a venue ticketing management solution specially designed for amusement parks and other enterprises to create a closed-loop ticket sales system from online to on-site for businesses to improve operational efficiency and increase revenue.
Mastering Ticket Sales, Achieving Higher Revenue
Pisell Ticketing System, a venue ticketing management solution specifically built for amusement parks, museums and other businesses, creates a closed-loop ticket sales system from online to on-site for merchants to improve operational efficiency and increase revenue!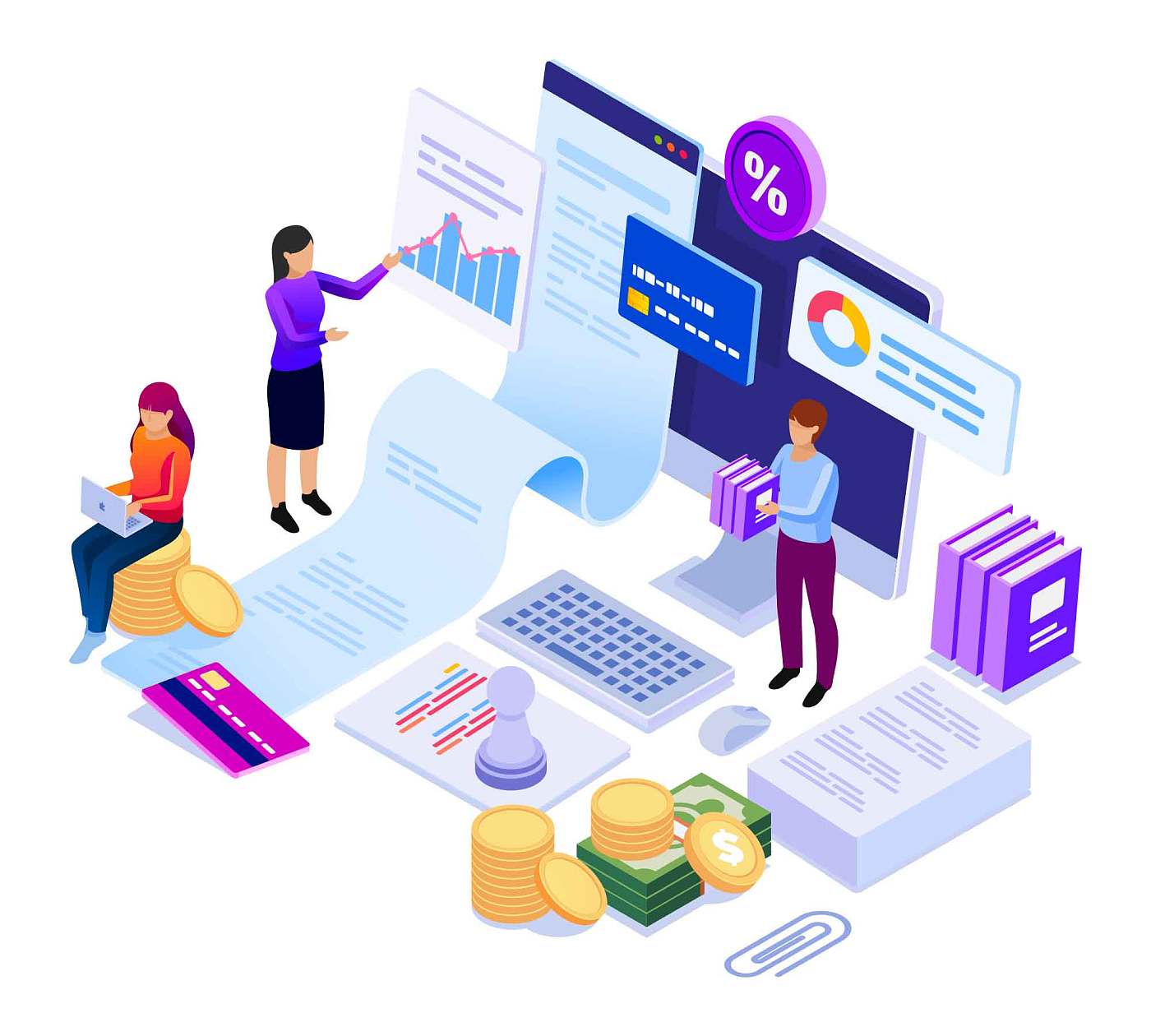 Entertainment Theme Parks
Such as indoor and outdoor amusement parks, water parks, ice and snow parks, etc.
Cultural and Art Venues
Such as art galleries, galleries, music festivals, concerts
Tourist Attractions
Such as wildlife parks, nature reserves, cultural villages, etc.
Outdoor Events
Such as ski resorts, climbing gyms, fitness centers, etc.
Business Technology Exhibitions
Such as trade shows, industry summits, job fairs, etc.
Online Ticket Sales
We provide an intuitive and easy-to-use online ticketing platform where guests can conveniently browse venue information, select ticket types, and book and pay in real time. This not only improves the convenience of purchasing tickets, but also reduces the tedious process of manual ticketing, saving you time and human resources.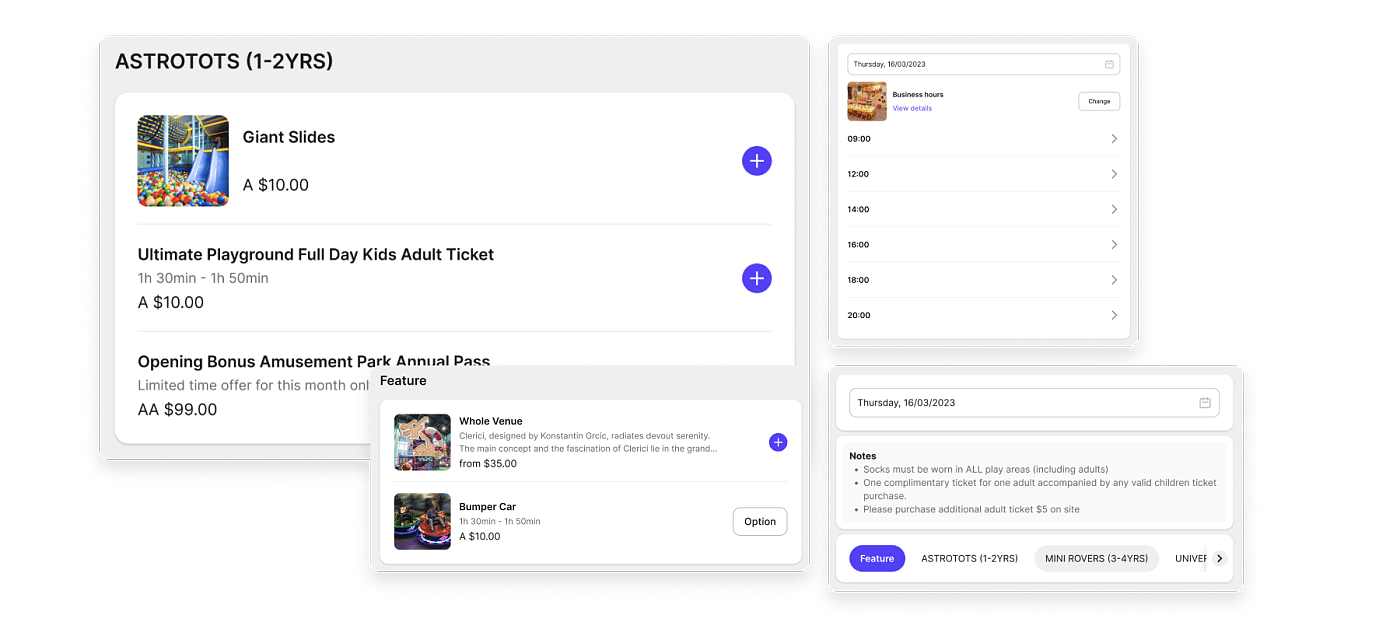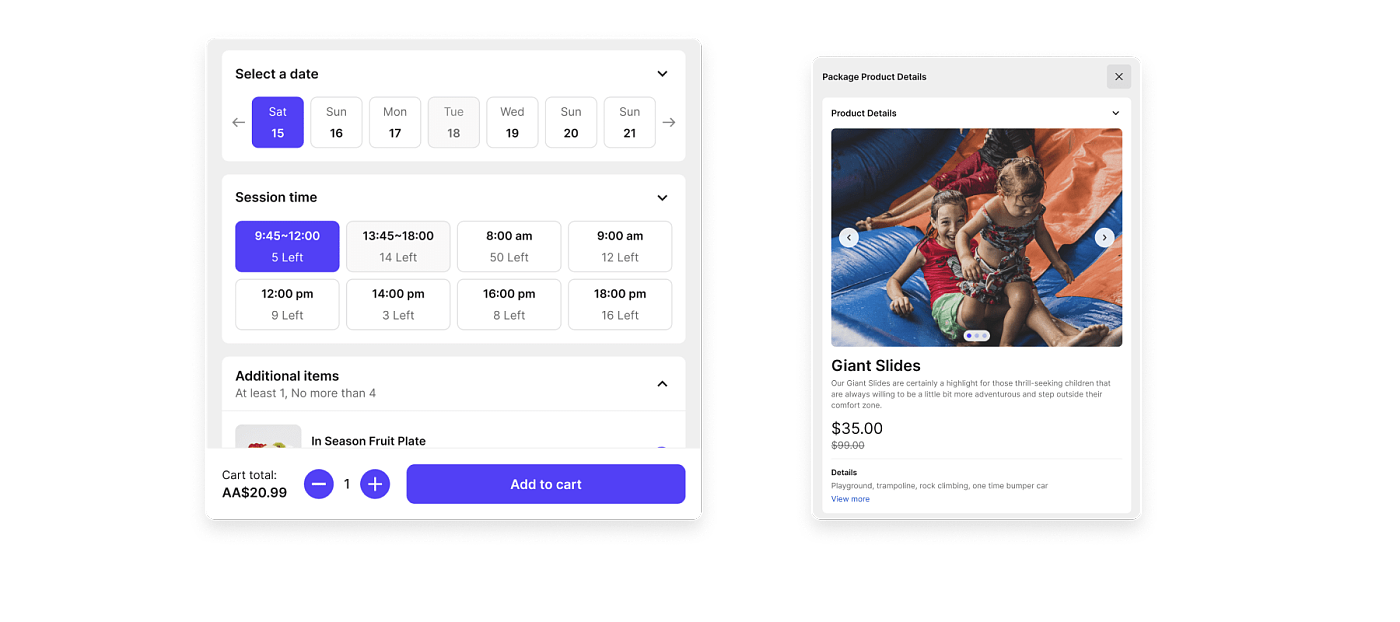 Online Ticket Reservations
It is very easy for customers to book tickets whenever and wherever they want, enhancing their ticketing experience. For example, if you run an amusement park, with online booking, not only parents but also children can book their favorite items by browsing the official website.
Personalized Reservations
Guests can book tickets in two different dimensions: "time" and "venue". Reservations can be made for fixed time slots on the same day, for flexible time slots, or across days; for individual play areas, or for packages, etc., to fully enhance the reservation experience.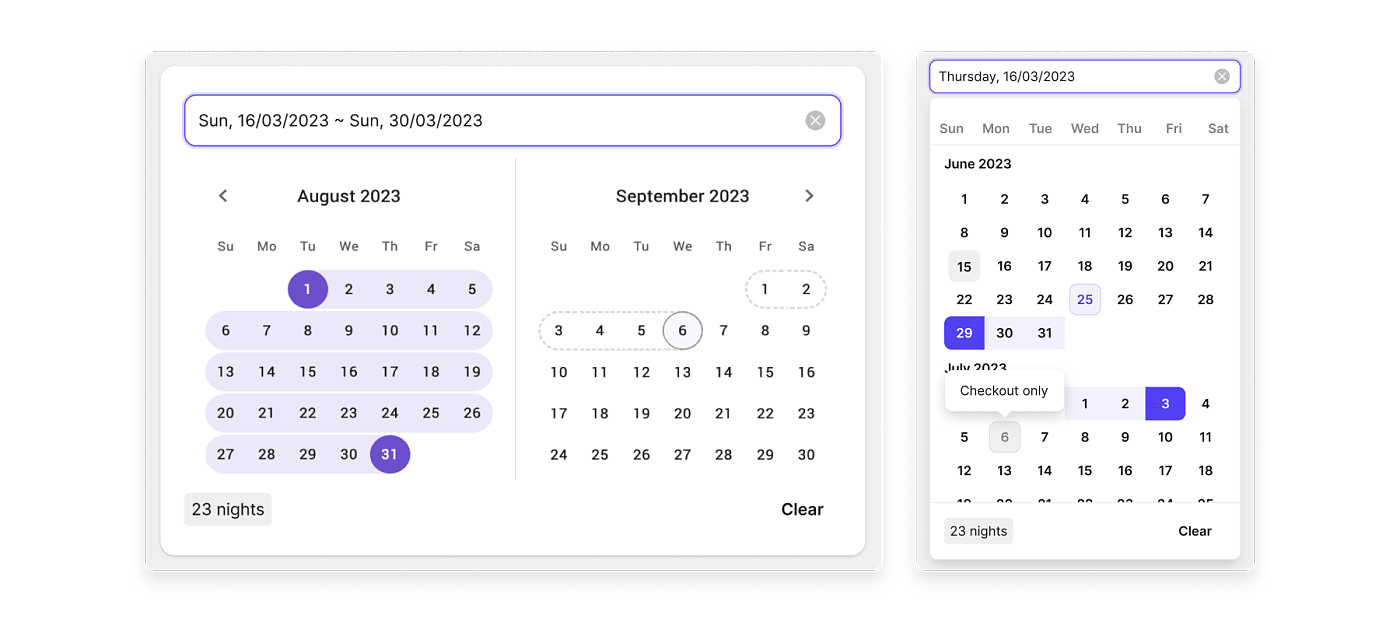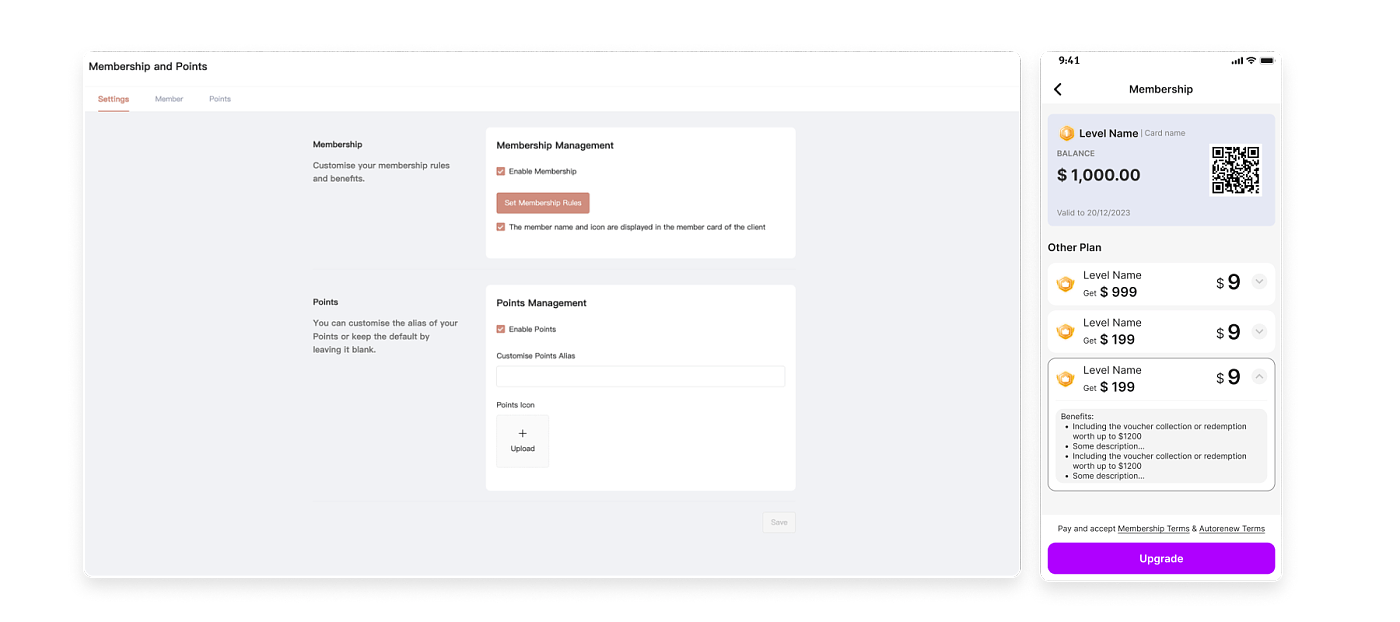 Online Membership Management
Utilize Pisell's various marketing tools, such as membership management, point system, gift card, vouchers, etc., to keep your customers close and turn your customers into members.
Monetizing Online Traffic
When your online store has accumulated a certain number of visitors and users, Pisell can help you further expand your business model and create a BBC platform to attract more merchants. You can set up an on-boarding fee or a sales commission model, which will help you to better develop your business.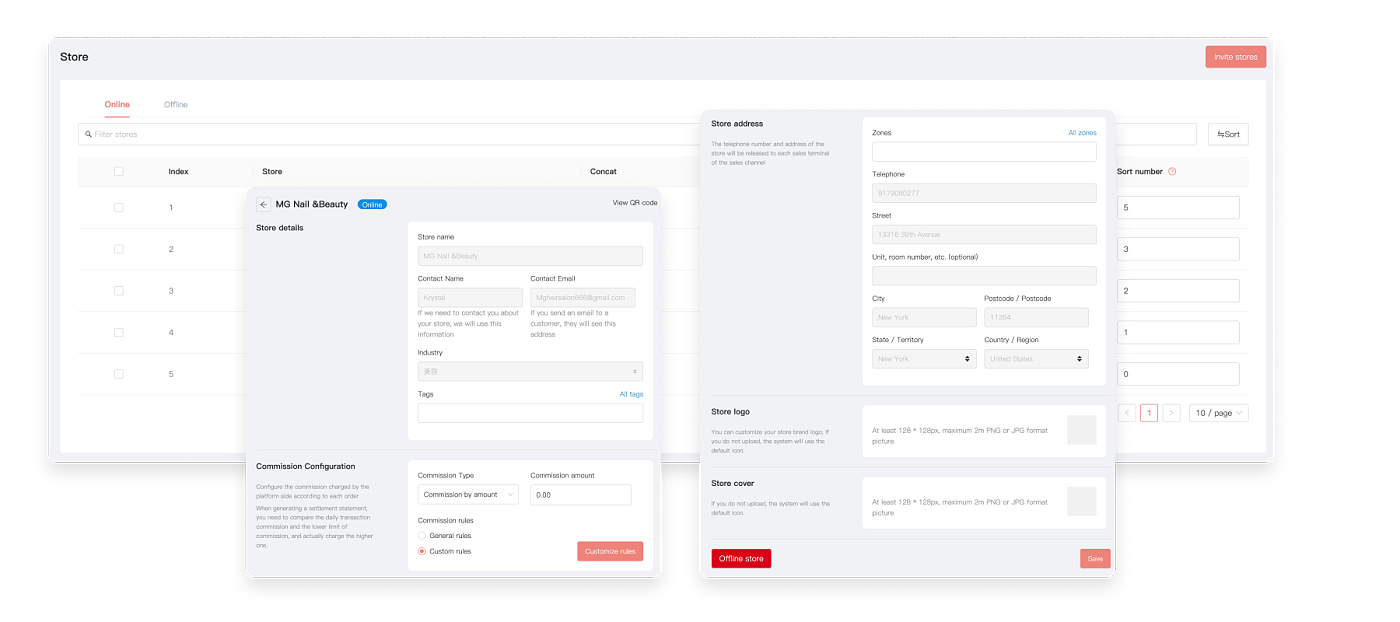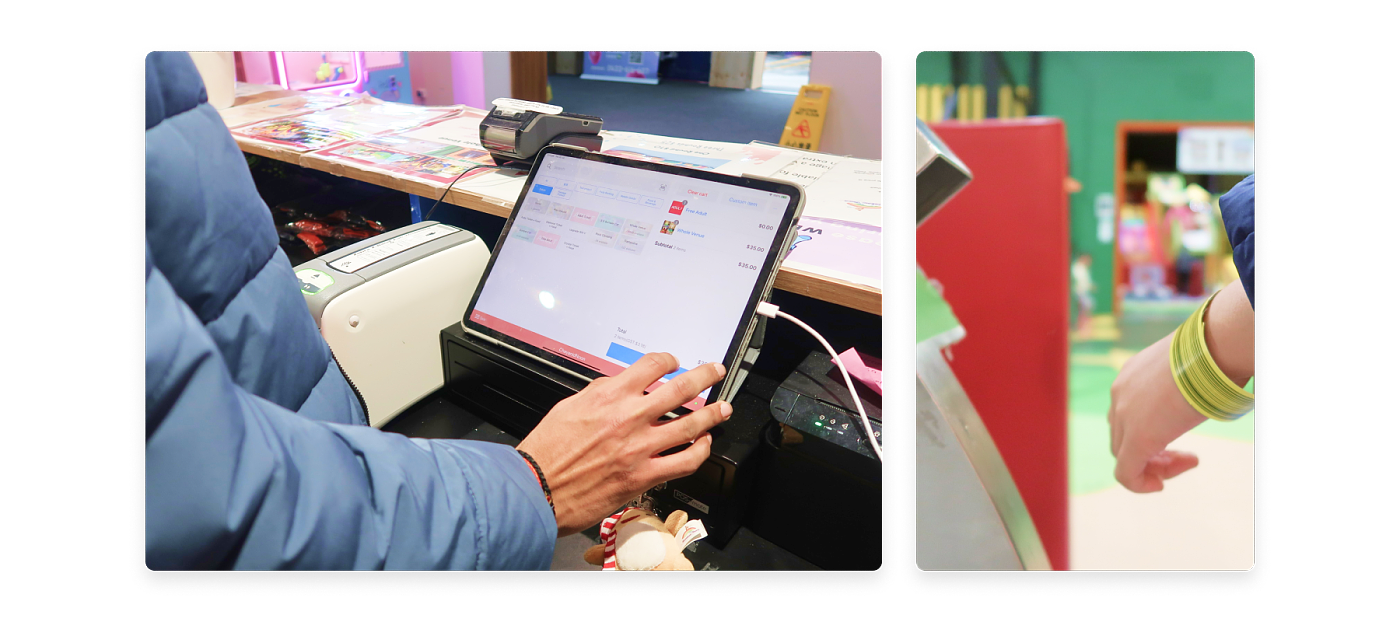 Quick On-Site Ticket Sales
Pisell LitePOS is both a separate sales channel and a simple POS system to help you conduct offline ticketing and increase sales revenue. It can also be connected to scan guns, printers and other hardware to assist customers in scanning their way into the venue.
All in one
Manage multiple terminals from a single backend. With just a phone or iPad, you can integrate and manage orders from various online and offline sales channels, helping businesses maximize operational efficiency.
Simple and User-Friendly
Automated ticketing processes and integrated features make the system easy to use. No complex training is required; you and your team can quickly get started using the system.
Efficient Management
You can easily manage and track visitor booking information, including date, time and ticket type. The system can automatically manage the number of bookings to avoid overselling and confusion, ensuring visitors get the best possible experience.
Secure and Reliable
Pisell Ticketing System employs advanced data encryption and security measures, ensuring that all transactions and information are protected, providing peace of mind for both you and your customers.
Data Analysis
By analyzing data on visitor traffic, sales data, and customer feedback through the backend, you can gain valuable insights to optimize operational strategies, market promotions, and make more informed decisions.
Exceptional Service
We offer comprehensive customer support services. Whether you have system usage questions or need technical support, our professional team is available to assist you and answer your queries, ensuring a smooth experience.
Choose Pisell to Kickstart Your Ticketing System
Try Pisell for Free and explore all the tools and services you need to launch, operate, and grow your business.